A fierce flu season that began in November is taking its toll wherever you look. Even those who got a flu shot this fall are not escaping this illness. Why is that?
Each year the flu vaccine is formulated to protect against three or four strains of flu that are anticipated to be the most prevalent during the upcoming flu season.
This year's vaccine was created to protect against the H3N2, H1N1 and B strains. What has occurred is that the influenza A (H3N2) virus has mutated and as a result the current vaccine is only 30% effective.
Because flu vaccines are formulated months in advance, they are not as effective against mutated viruses like what has occurred with the H3N2 virus this year. For those who did get a flu shot, the vaccine they received still provides cross-protection that can reduce the likelihood of severe outcomes such as hospitalization and death. And in some cases your symptoms may be less severe and your recovery quicker.
How Bad Is This Year's Flu Outbreak
This season's flu outbreak has occurred throughout the U.S. and may be among the worst in several years. An update from the Centers for Disease Control and Prevention does not indicate an epidemic of record levels, but one that could approach the severity of the most recent moderately severe season in 2014-2015.
The most at risk populations are people over the age of 65 and very young children. Becoming ill with the flu should always be taken seriously. According to the CDC it causes 9 million to 35 million illnesses; 140,000 to 710,000 hospitalizations; and 12,000 to 56,000 deaths in the U.S. in a typical year.
The Center for Disease Control still recommends strongly that people who have not been vaccinated get vaccinated. Getting a flu shot every year is still the best way to protect yourself from the flu.
If You Get the Flu
If you become ill with flu symptoms, the CDC recommends staying home for at least 24 hours after your fever is gone.
Try to avoid contact with others when you are sick and cover your nose and mouth with a tissue when you cough or sneeze. Discard the tissue in the trash. You can find more details at Taking Care of Yourself.
If your doctor prescribes them take flu antiviral drugs, like Tamiflu and Relenza. Antiviral drugs are different than antibiotics and are prescription medicines that are not available over-the-counter. These drugs can make the illness milder and shorten the time you are sick. For those with high risk factors, antiviral drugs may prevent serious flu complications.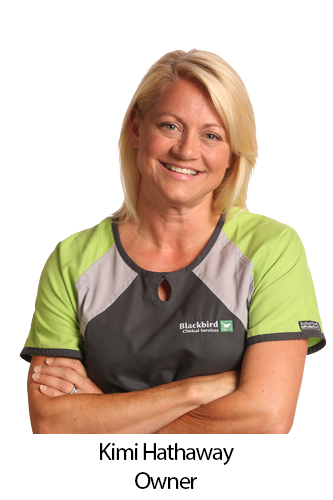 Blackbird Clinical Services
Blackbird Clinical Services offers blood lab, drug testing and clinical services including life insurance, DOT and immigration physicals. All at very affordable rates.
For more details on how we can work with you or your business to promote good health, please give us a call at 765-447-8700, or send me an email at [email protected].