To meet new Health and Human Services drug testing guidelines the Department of Transportation (DOT) has made changes to its drug testing program regulations. These changes will impact drivers, as well as labs like Blackbird Clinical Services.
Updates to Drug Testing Rules
Effective January 1, 2018, the semi-synthetic opioids: hydrocodone, oxycodone, hydromorphone and oxymorphone, have been added to the testing panel. The DOT also removed MDEA from the drug test panel and added MDA in its place.
The new rules also clarify that only urine samples can be collected and analyzed for DOT drug testing.
Testing for Sleep Apnea
At this time there is no new law requiring sleep apnea testing as part of the DOT physical for truck drivers. However, DOT does require that truck drivers get a medical examination in order to hold a CDL license. The medical examiner is the one who decides if the driver needs sleep apnea testing.
If diagnosed with moderate to severe sleep apnea, you are considered unsafe to drive and you will lose your CDL until you're treated for sleep apnea and deemed safe to drive again by your medical examiner. For additional information go to Sleep Apnea Rules.
What's Included in DOT Medical Exams
Medical examiners who provide DOT physicals must be on the National Registry for the Department of Transportation. They may be a doctor, physician's assistant, or nurse practitioner.
The examiner will review your health history and ask you to list the medications you take on a regular basis. In addition they will …
Check your pulse and blood pressure
Perform a vision test
Observe your general appearance
Examine your eyes, throat, mouth, and ears
Listen to your heart and lungs
Check for spine deformities
Perform a neurological exam
Press on your abdomen to check for abnormalities
Perform a hernia check
Convenient, Low Cost DOT Medical Exams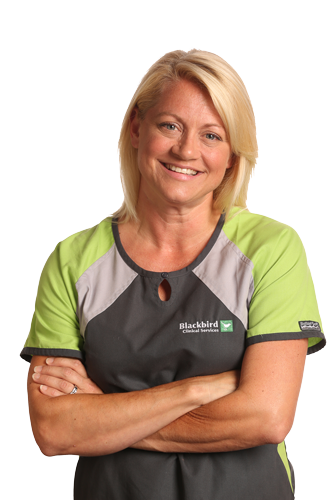 Blackbird Clinical Services provides DOT medical exams. Our doctor is on the National Registry for the Department of Transportation which is a requirement in order to perform these exams.
Scheduling a CDL exam can be done quickly and at a cost of just $75. We will also subscribe to ODAPC's list-serve by the effective date to ensure all screenings are compliant and meet the new regulations.
To schedule your DOT CDL medical exam just give us a call. If you have questions please email me [email protected], or give us a call at 765-447-8700.