The COVID 19 pandemic has affected everyone in some way. For interstate CDL and CLP holders and non-CDL drivers, the Federal Motor Carrier Safety Administration (FMCSA) recognizes the challenges drivers are having scheduling CDL physicals. As a result the Medical Certificate Expiration Waiver has been extended to September 30, 2020.
For CDL Physicals Due for Renewal after March 1, 2020
FMCSA is extending waivers to all drivers that have CDL physicals that come due during the time frame after March 1, 2020 until Sept. 30, 2020. This extension gives CDL, CLP and non-CDL drivers until September 30, 2020 to renew their medical exam and certification, along with any required medical variances. This applies to medical certifications issued for at least 90 days and that expired on or after March 1, 2020.
This waiver does not apply to CDL or CLP holders ….
If there driver's privileges have been suspended or withdrawn for traffic offenses
If their driver's license or permit expired before March 1, 2020.
If they cannot produce evidence of a prior medical certification that expired on or after March 1, 2020, including new drivers who have never obtained a medical certification.
If they have been diagnosed with a medical condition that would disqualify them form operating in interstate commerce, or drivers who have developed a condition that requires an exemption or Skill Performance Evaluation from FMCSA.
If the originally issues medical examiner's certificate was issued for less than 90 days.
Blackbird Clinical Offers CDL Physicals
For drivers that DO NOT require a medical clearance letter from their primary physician, Blackbird Clinical can typically schedule a CDL physical relatively quickly. Just call us to schedule your appointment.
Don't Wait if a Primary Care Physician Exam is Needed
Many drivers are unaware of the requirement of documentation or a clearance letter for certain medical conditions from their treating physician. Drivers with significant medical conditions (such as sleep apnea or cardiac issues, just to name a couple) should not only attend their annual or 6 month follow up exams with their treating physicians for their own wellbeing, it is also required by the DOT. The best time to get your clearance letters signed or documentation acquired for your DOT exam is during your annual or follow up visit with your treating physician. We have found attempting to get this documentation just before your DOT physical can be difficult, especially during this pandemic.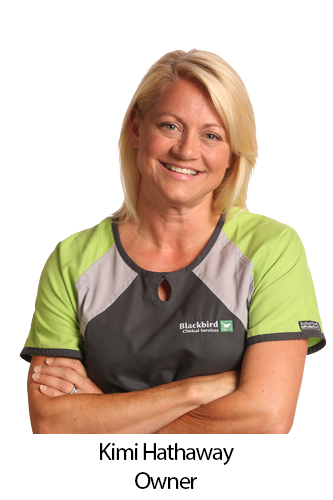 Treating physicians WILL NOT complete clearance letters for drivers that do not attend regular follow up appointments and show compliance to their treatment plan. Physicians providing CDL physicals will not give a Medical Certificate to drivers that do not have documentation that shows their compliance in their treatment of these major medical issues. DOT certifying physicians base the fitness to drive on the clearance letters as well as their own physical examination.
Have Questions?
Not sure if you need to see your primary care or treating physician prior to your DOT exam? Please call us and we will provide a blank clearance letter and directions on what needs to be done.
To Schedule a DOT Physical with Blackbird Clinical Services
Call us at 765-447-8700.