Blackbird Clinical Services conducts blood tests, drug tests and DNA tests; physician performed physicals; and other wellness programs for corporate and individual clients.
Our knowledgeable and qualified staff works with local businesses to enhance employee health and to promote drug free work places. We also work hand and hand with our clients to determine the most effective testing for each individual's needs.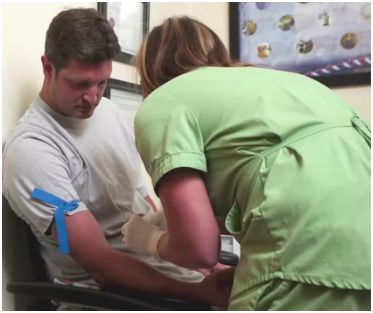 Drug Testing (5, 7, 10, 12 Panel Tests)
Amphetamines, Cocaine Metabolite, Opiates, Marijuana metabolites, Phencyclidine/PCP, Benzodiazepines, Barbiturates, Methamphetamine, MDMA (ecstasy), Methadone, Oxycodone, Propoxyphene, MDNA, Spice, Bath Salts and Alcohol
Blood Tests (LIPID Panel, other physician ordered blood tests)
DNA Testing (Paternity and Immigration)
Physicals

Life Insurance

– We will schedule your clients in the most timely manner while keeping you, the agent, up-to-date on each step of the process from scheduling to completion.

Pre Employment

– We can accommodate both Paramed and physician based physicals. We can provide from a very basic examination to a very extensive examination based on your needs.

MMA

–We have the necessary physical forms on file in our office and can send all the required blood work and physical to the Indiana Gaming Commission for you. All you need is an appointment.

High School Sports

– We have the necessary physical forms on file in our office. All you need is an appointment

DOT Physicals
Immigration Physicals
We work with a local physician to keep cost low and a faster appointment for physician based physicals.
TB Skin Testing
Wellness Biometric
Flu Vaccinations
Spiromety (PFT)
Electrocardiogram (EKG)
How Can We Help?
Blackbird Clinical Services is proud to be a local woman owned business that you can trust is working for you. We believe that effective care doesn't have to cost a fortune.
We would be happy to discuss your testing needs. Just give us a call at 765-447-8700 or send me an email at [email protected].